Click here if you are having trouble viewing this message.
Leading Insights, News, and Knowledge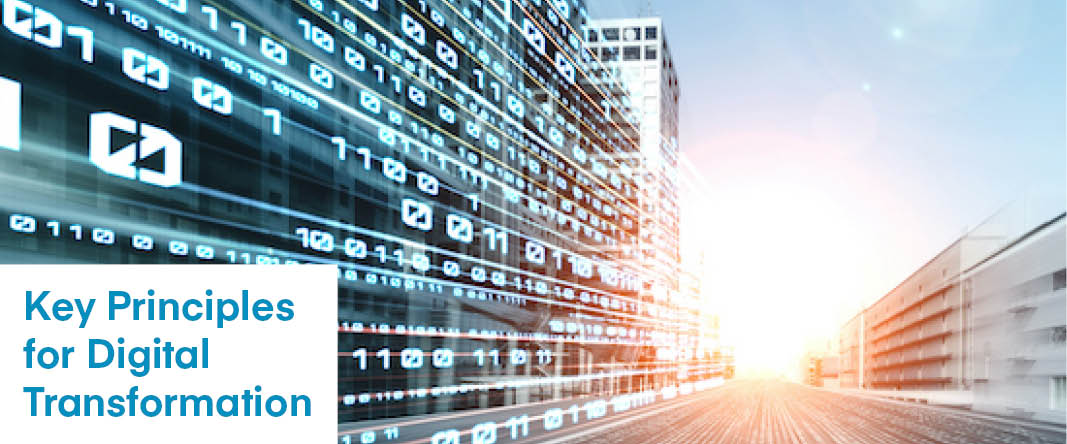 Many of today's leaders are dealing with increased pressure from their boards to accelerate their transformations to digital, and at the same time they are dealing with reduced working capital. How can they succeed at digital transformation when so many others are failing? Here are five steps they can take.
Instruction vs. Discovery Learning in the Business Classroom 
How can business educators best prepare learners with both the foundational knowledge and self-direction needed for career success?
How Online Communities Help Instructors Thrive
Online communities can motivate overburdened educators to connect, innovate, and inspire in their teaching. Read More
2022 Board of Directors Nominations
AACSB is calling on members to nominate officer and director positions for its January 2022 board of directors election. Learn More
Member Highlights
Sascha Steffen has been named to the newly created position of vice president of research at Frankfurt School of Finance and Management in Germany. Steffen has been a professor at the school since 2017. Read More
The New York University Stern School of Business in the United States and NYU Shanghai in China will jointly offer two new one-year master of science programs focused on management and marketing in China and the broader Asia region. Read More
Eleven universities from the four Atlantic provinces of Canada are joining together to attract more indigenous and Black students to business programs. The Atlantic Promise Scholars Initiative will provide financial aid and other supports to these students with the long-term goal of creating a more diverse business community. Read More
If your business school has new appointments, programs, collaborations, or other news to share, please send relevant information to us at [email protected].
Creating a Culture of Assessment
August 11, 2021, 10:00 a.m. PDT | 11:00 a.m. MDT | 12:00 p.m. CDT | 1:00 p.m. EDT
Free Webinar
Learn how colleagues at peer institutions use data from the ETS® Major Field Test to support assurance of learning initiatives for AACSB accreditation, demonstrate improvement in student learning, and support the culture of assessment on their campuses.
Among the 675 schools responding to AACSB's 2019–20 Business School Questionnaire and Staff Compensation and Demographics Survey, 54.4% of faculty are tenured—a total faculty headcount of 26,463.
View more data and insights in the 2021 Business School Data Guide. 
AACSB LINK is an electronic, weekly newsletter produced by AACSB International. AACSB LINK shares global business education perspectives, accreditation stories, data trends, the latest business school research, and industry news. Subscriptions to AACSB LINK are free.
Have an idea for a blog article or content piece? We'd love to hear from you. Contact us to submit.
Reserve space for your digital ad on AACSB LINK. View the ad options and rates.
AACSB International
777 South Harbour Island Boulevard, Suite 750 Tampa, Florida 33602 USA
331 North Bridge Road #10-04/05 Odeon Towers Singapore, 188720
UP Building Piet Heinkade 55 1019 GM Amsterdam, The Netherlands