Click here if you are having trouble viewing this message.
Leading Insights, News, and Knowledge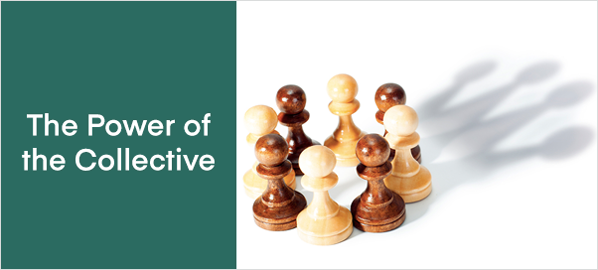 Most global environmental, social, and governance initiatives cannot be achieved by one company or one set of constituents—they require multistakeholder involvement. Because business schools naturally link science and practice, they are extremely well-suited to providing space for such multistakeholder conversations to take place.
Embracing a Growth Mindset in the New Era
Many of us stumbled into the advantages of teaching online. Now let's hope our teaching will never be the same as it was before. Read More
Course Design for Competitive Advantage
As schools move more classes online, many turn to publisher-provided content. But to maintain their brand identities, schools need original material. Read More
How Has COVID-19 Affected Job Recruitment?
Students in MBA and specialty master's programs saw some drop-offs in recruiting—but there were a few bright spots. Read More
A Brief Consumer's Guide to Understanding Assessment Quality
How can you make informed decisions about which assessment will ensure that your program continuously improves, and learners grow? This on-demand webinar, A Brief Consumer's Guide to Understanding Assessment Quality, looks at the science behind assessments and provides insights for making the best assessment decisions for your program and students. Register Now
Member Highlights
E. LaBrent Chrite has been appointed the ninth president of Bentley University, a business school in Waltham, Massachusetts. Currently, Chrite is the president of Bethune-Cookman University, a historically black university in Daytona Beach, Florida. Read More
The Gordon Institute of Business Science at the University of Pretoria in South Africa has launched the Responsible Finance Initiative, with the goal of showing that finance can be a powerful lever to promote radical change across the African continent. Read More
The American University in Cairo (AUC) has launched a Virtual Career Platform for the University Centers of Career Development Project (UCCD) 2021, in cooperation with the United States Agency for International Development (USAID). Together with AUC and USAID, the UCCD has established career centers at 10 universities. Read More
Turning Science and Practice Into Simulation-Based Experiential Learning
Sponsored and presented by Capsim
May 5, 2021 | FREE Webinar
Discover how institutions and faculty leverage simulations as a vehicle to drive meaningful student development and engagement across the curriculum in both virtual and traditional learning contexts.
Entrepreneurship Is an Opportunity for Education
With student interest in new business creation on the rise, the future for higher education is likely to be far brighter than it seems. Read More
AACSB LINK is an electronic, weekly newsletter produced by AACSB International. AACSB LINK shares global business education perspectives, accreditation stories, data trends, the latest business school research, and industry news. Subscriptions to AACSB LINK are free.
Have an idea for a blog article or content piece? We'd love to hear from you. Contact us to submit.
Reserve space for your digital ad on AACSB LINK. View the ad options and rates.
AACSB International
777 South Harbour Island Boulevard, Suite 750 Tampa, Florida 33602 USA
331 North Bridge Road #10-04/05 Odeon Towers Singapore, 188720
UP Building Piet Heinkade 55 1019 GM Amsterdam, The Netherlands