Click here if you are having trouble viewing this message.
Leading Insights, News, and Knowledge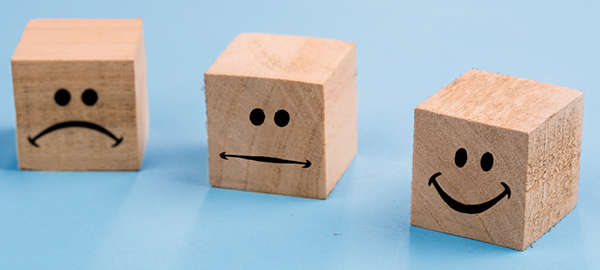 Using Social Media to Support Student Mental Health
In an effort to normalize the act of seeking help, one school turned to social media to reach its students during a particularly challenging time. "We thought that students might be more willing to seek out help if we gave them a semi-private outlet to share their struggles. Providing such an outlet also would allow us to reinforce our collective concern for their mental health." Read more about how the school was able to connect with students in need of support.
Stepping Up for Staff
The Villanova School of Business builds a better community by listening to the voices of staff members. Read More
Time for Business Schools to Start Anew
What will be the role of business schools in the post-pandemic era? Read More
A Very Virtual Year of Learning and Development
In shifting to virtual learning opportunities, AACSB has realized numerous key benefits that will outlast the crisis preventing our in-person connection. Read More
BSQ Finances Module Executive Summary
The latest BSQ Finances Module Executive Summary is now available! See findings on the financial activity, resources, and governance of business schools. Read More
Member Highlights
Worcester Polytechnic Institute has selected Debora Jackson as the next dean of the Robert A. Foisie Business School. Jackson has a doctorate of ministry in leadership as well as master's degrees in divinity, management, and manufacturing engineering. Read More
Adelphi University's Robert B. Willumstad School of Business is partnering with the Hochschule Fresenius University of Applied Sciences in Germany for a Trans-Atlantic Virtual Exchange and Collaboration. The program will enable graduate students from the two schools to meet in virtual classrooms and collaborate on joint projects. Read More
The Florida International University College of Business in Miami has launched FIU Business Press as an imprint of independent book publisher Mango Publishing. The new imprint, which is being spearheaded by the college's Office of Executive Education, is designed to bring practical business expertise to a wide general audience. Read More
Application of Theory: Experiential Learning Opportunities and Assessing Results
January 19, 2021 | Webinar
Sponsored and Presented by Peregrine Global Services
Providing opportunities to participate in experiential learning is difficult, especially in an online setting. Learn more about the process of experiential learning and solutions to incorporating experiential learning in the classroom.
Did You Know? 
Out of 523 schools that contributed survey data for the 2019-20 BSQ Finances Module, 89% indicated that their business school is a standard academic unit of a parent institution, only 6% are a semi-/mostly autonomous unit of parent institution, and 5% are independent institutions.  See more insights in the Executive Summary.
AACSB LINK is an electronic, weekly newsletter produced by AACSB International. AACSB LINK shares global business education perspectives, accreditation stories, data trends, the latest business school research, and industry news. Subscriptions to AACSB LINK are free.
Have an idea for a blog article or content piece? We'd love to hear from you. Contact us to submit.
Reserve space for your digital ad on AACSB LINK. View the ad options and rates.
AACSB International
777 South Harbour Island Boulevard, Suite 750 Tampa, Florida 33602 USA
331 North Bridge Road #10-04/05 Odeon Towers Singapore, 188720
UP Building Piet Heinkade 55 1019 GM Amsterdam, The Netherlands