Click here if you are having trouble viewing this message.
Leading Insights, News, and Knowledge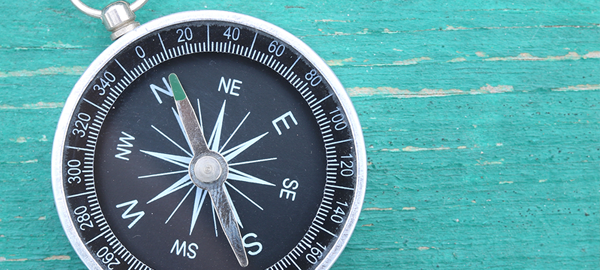 3 Steps to Creating Guiding Principles for Your School
Through the process of creating guiding principles, business schools must answer essential questions about who they are, how they are perceived, and what they want to be known for. Then they can communicate their principles to stakeholders in a way that leads to meaningful connections.
Teaching in the Zoomiverse
Learn what students wish their professors knew about online education. Read More
The Pandemic-Proof B-School
With the right outreach, business schools can strengthen their brands and boost their enrollments in the time of corona. Read More
Member Highlights
Despite the pandemic, a majority of business schools have seen increases in the number of applications to their graduate programs, according to the 2020 Application Trends Survey conducted by the Graduate Management Admission Council (GMAC). Read More
In March, the Small Business Development Center at Bucknell University opened its second incubator. With a focus on healthcare and technology innovations, the incubator found that its services were in high demand as the coronavirus pandemic swept across the country. Read More
The Frankfurt School of Finance and Management in Germany has launched Blockstars, a free 18-week mentoring program designed to prepare women to work with blockchain technology. Read More
Continuous Improvement Review Seminar: 2020 Standards
January 28–29, 2021 | Virtual Seminar
Join a cohort of peers in two live lessons facilitated by globally recognized Continuous Improvement Review (CIR) experts. Build skills and network in interactive, workshop-style lessons focused on understanding the CIR process, reports, and application, including tables. 
Did You Know? 
In our May quick-take survey on COVID-19 impacts, only 11% of schools surveyed were preparing to deliver their courses entirely online. But according to new survey data from October, 31% of undergraduate and 37% of master's courses that were previously delivered face-to-face pre-pandemic are now being delivered entirely online.  
Learn more about b-school enrollment impacts from COVID-19 in our latest quick-take survey results. 
AACSB LINK is an electronic, weekly newsletter produced by AACSB International. AACSB LINK shares global business education perspectives, accreditation stories, data trends, the latest b-school research, and industry news. Subscriptions to AACSB LINK are free.
Have an idea for a blog post or content piece? We'd love to hear from you. Contact us to submit.
Reserve space for your digital ad on AACSB LINK. View the ad options and rates.
AACSB International
777 South Harbour Island Boulevard, Suite 750 Tampa, Florida 33602 USA
331 North Bridge Road #10-04/05 Odeon Towers Singapore, 188720
UP Building Piet Heinkade 55 1019 GM Amsterdam, The Netherlands