Click here if you are having trouble viewing this message.
Leading Insights, News, and Knowledge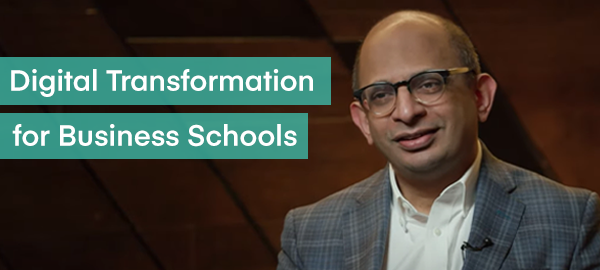 In today's all-online all-at-once learning environment, digital transformation is no longer an abstract concept for business schools to consider and plan for future enhancements. The time for thoughtful, intelligent technological change is now. Sandeep Krishnamurthy, dean of University of Washington's Bothell School of Business and co-chair of AACSB's Digital Transformation Affinity Group, unpacks what digital transformation means—and does not mean—and how business schools can incorporate its principles into their practices and operations.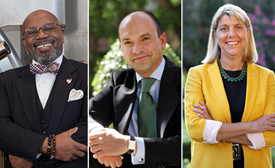 Presidents Panel: Leading Beyond COVID-19 in Higher Education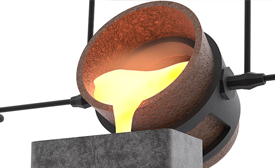 Higher Education's Crucible Moment: How Will We Emerge?
AACSB Innovations That Inspire
Enhanced Search Capabilities in DataDirect
Through the Innovations That Inspire initiative, AACSB shares and curates business school submissions of forward-looking initiatives and projects from across its entire database. All members have access through DataDirect to search and filter along a number of criteria such as keyword, innovation year and theme, and demographics of the school, including location, accreditation status, and size.
AACSB has recently enhanced the search tool for a more user-friendly experience—take a moment to try it! If you need help navigating the platform, AACSB's DataDirect staff (datadirect@aacsb.edu) will be happy to assist you.
Did You Know? 
Today, e-business is so ubiquitous a topic in degree programs that the percentage of reported e-business MBA offerings has plummeted to less than 1%, from its peak of 21% in 2003. Business schools have adapted to the changing demands of the market and now offer degree programs in new, emerging fields like business analytics and data science. See more insights in the newly released 2020 Business School Data Guide.
Source: 2018-19 Business School Questionnaire
AACSB LINK is an electronic, twice-monthly newsletter produced by AACSB International. AACSB LINK shares global business education perspectives, accreditation stories, data trends, the latest b-school research, and industry news. Subscriptions to AACSB LINK are free.
Have an idea for a blog post or content piece? We'd love to hear from you. Contact us to submit.
Reserve space for your digital ad on AACSB LINK. View the ad options and rates.
AACSB International
777 South Harbour Island Boulevard, Suite 750 Tampa, Florida 33602 USA
331 North Bridge Road #10-04/05 Odeon Towers Singapore, 188720
UP Building Piet Heinkade 55 1019 GM Amsterdam, The Netherlands