Click here if you are having trouble viewing this message.
Leading Insights, News, and Knowledge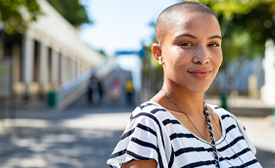 Why Generation Z Offers New Hope for Business Schools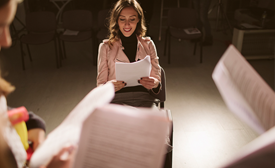 Partnering With Humanities to Improve Business Grad Job Skills
AACSB Explores
Business Schools at the Center of Diversity, Equity, Inclusion
Joyce Russell, the Helen and William O'Toole Dean at Villanova School of Business, shares the various ways business schools can, and should, contribute to diversity, equity, and inclusion in their schools as well as in the broader community.
Did You Know? 
As a result of changes to online learning during the pandemic, AACSB has expanded its classifications for educational delivery modes in its annual Business School Questionnaire. The survey now include the following options:
Read more about the expanded definitions to see where your school's offerings fit in.
AACSB LINK is an electronic, twice-monthly newsletter produced by AACSB International. AACSB LINK shares global business education perspectives, accreditation stories, data trends, the latest b-school research, and industry news. Subscriptions to AACSB LINK are free.
Have an idea for a blog post or content piece? We'd love to hear from you. Contact us to submit.
Reserve space for your digital ad on AACSB LINK. View the ad options and rates.
AACSB International
777 South Harbour Island Boulevard, Suite 750 Tampa, Florida 33602 USA
331 North Bridge Road #10-04/05 Odeon Towers Singapore, 188720
UP Building Piet Heinkade 55 1019 GM Amsterdam, The Netherlands